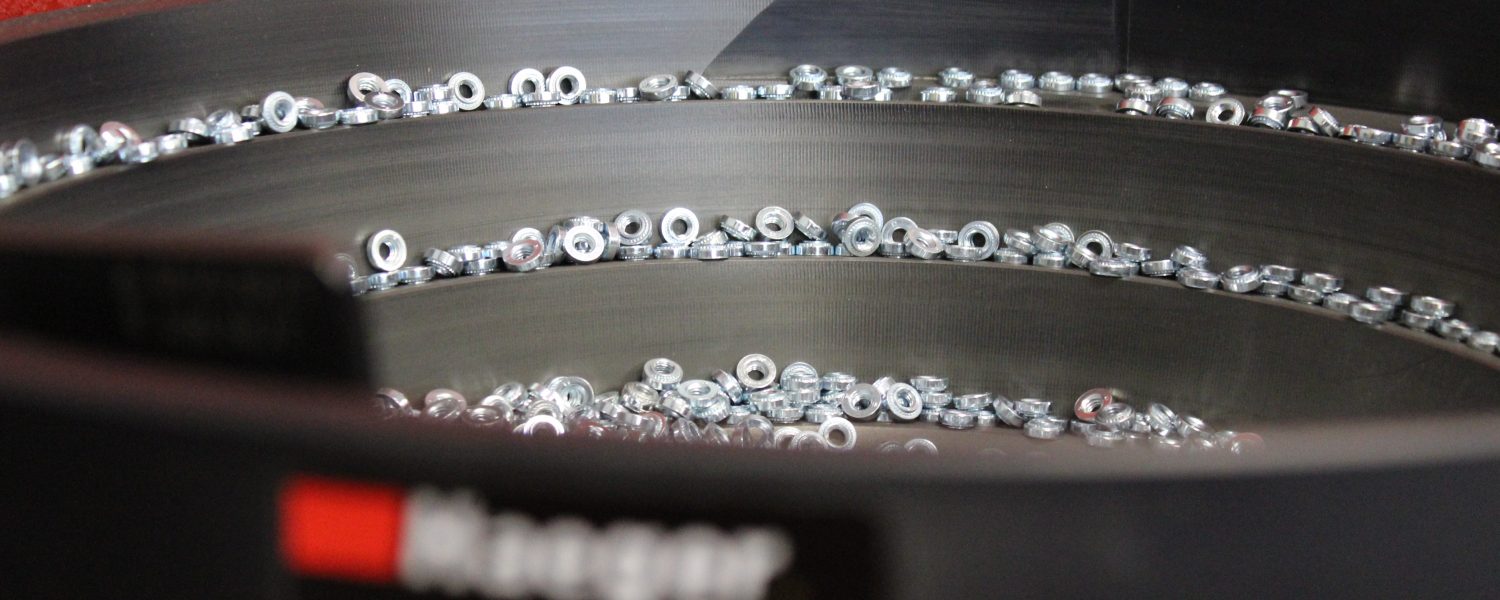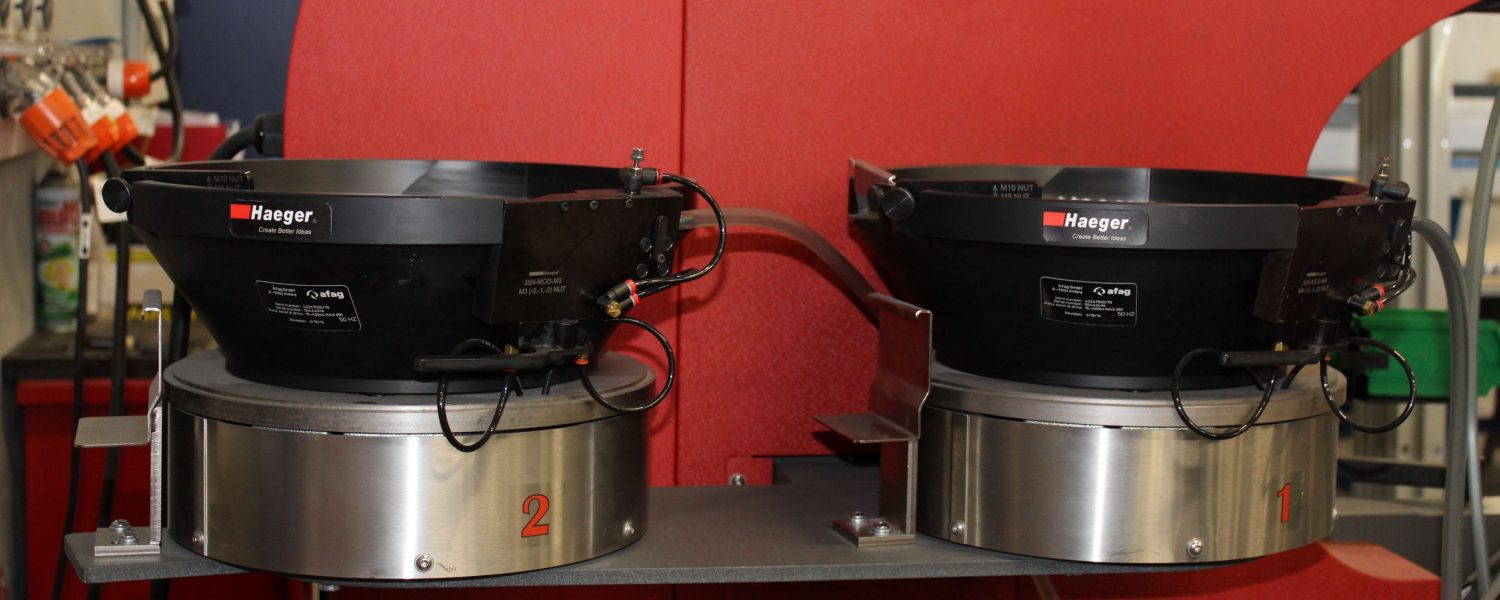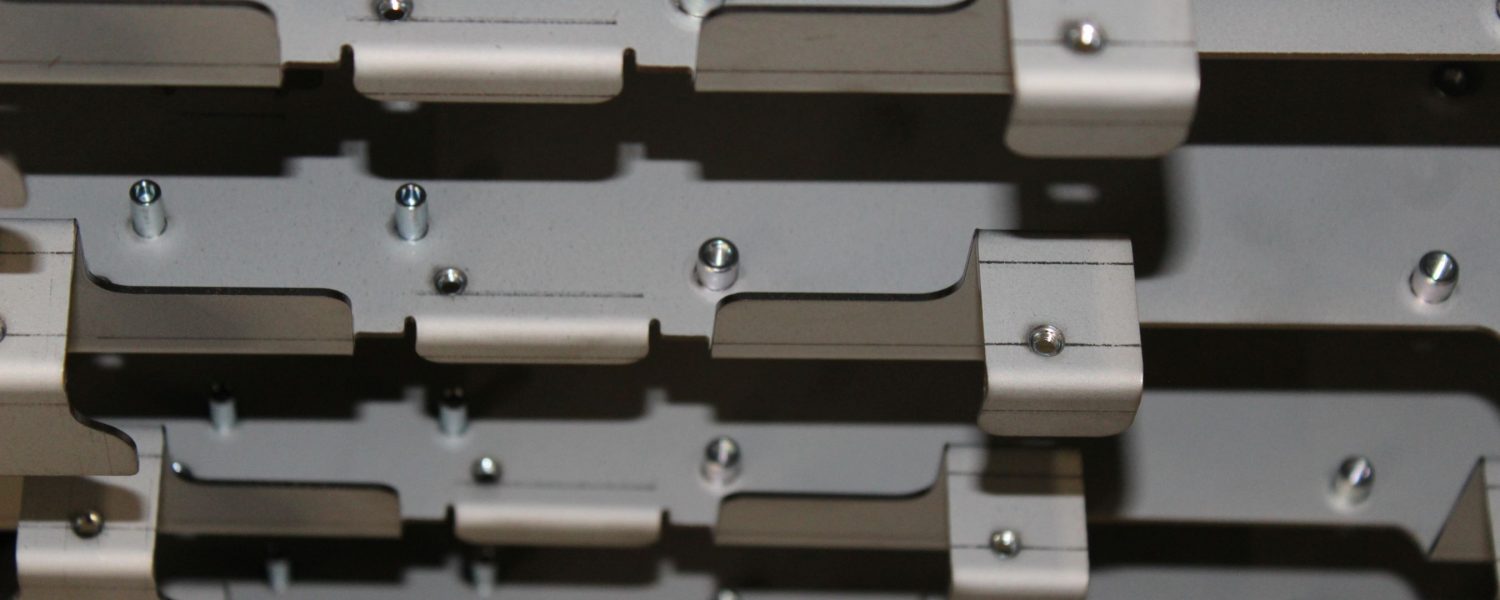 Insertions
Stud insertion is a perfect way of fixing two sheet metal components together without using fabrication.
If the part does not suit a welding process or may just need to be separated at a later stage Prometal can provide the answer.
Inserting thousands of fixings a year, Prometal have two Haeger inserting machines, one of which is the 824 One Touch 4e Lite model, which are fitted with two auto bowl feeders.
The machines flexible touch screen controllers with stored programs, gives the ability to our operators to call up component programmes to the digital screen, giving fixing position reliability with the stored programs and bringing up visual colour coded drawing guides to eliminate costly errors on complicated panels and sub-assemblies.
Prometal insert a variety of stand-offs, clinch nuts male and female to name just a few, in Zinc plated and stainless steel.