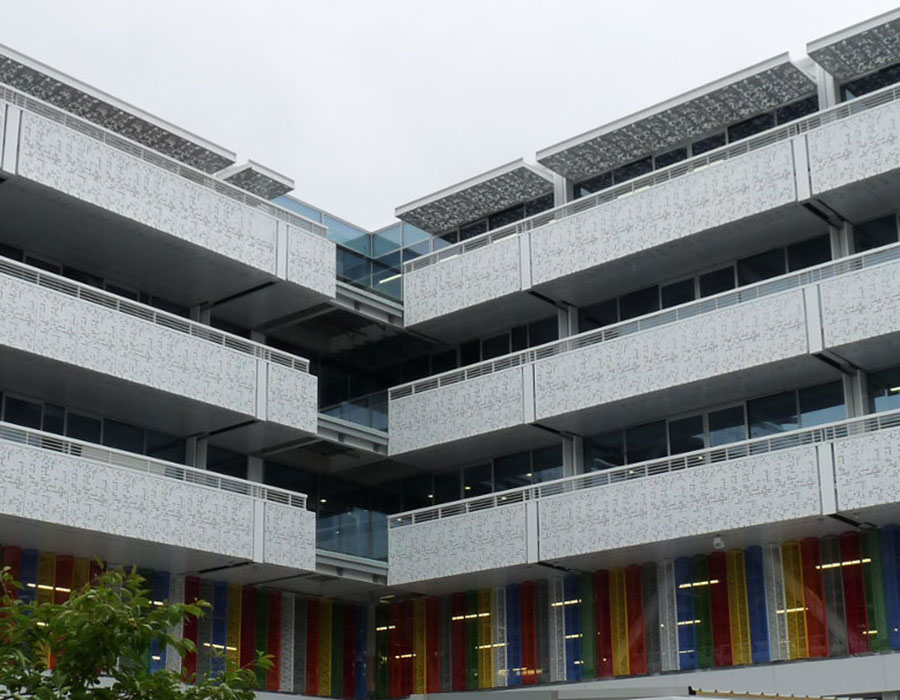 Soffits, balconies and verandas, BNZ Centre, Christchurch CBD.


BNZ Centre (Cashel Square)
A variety of punched panels in both painted and anodised finishes are used throughout the BNZ complex.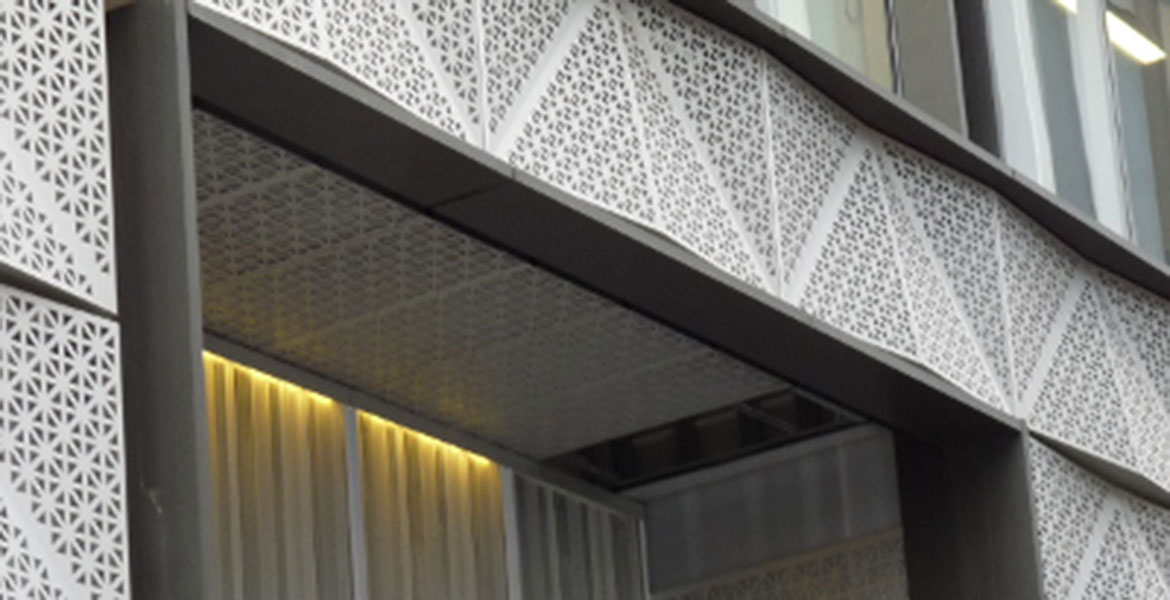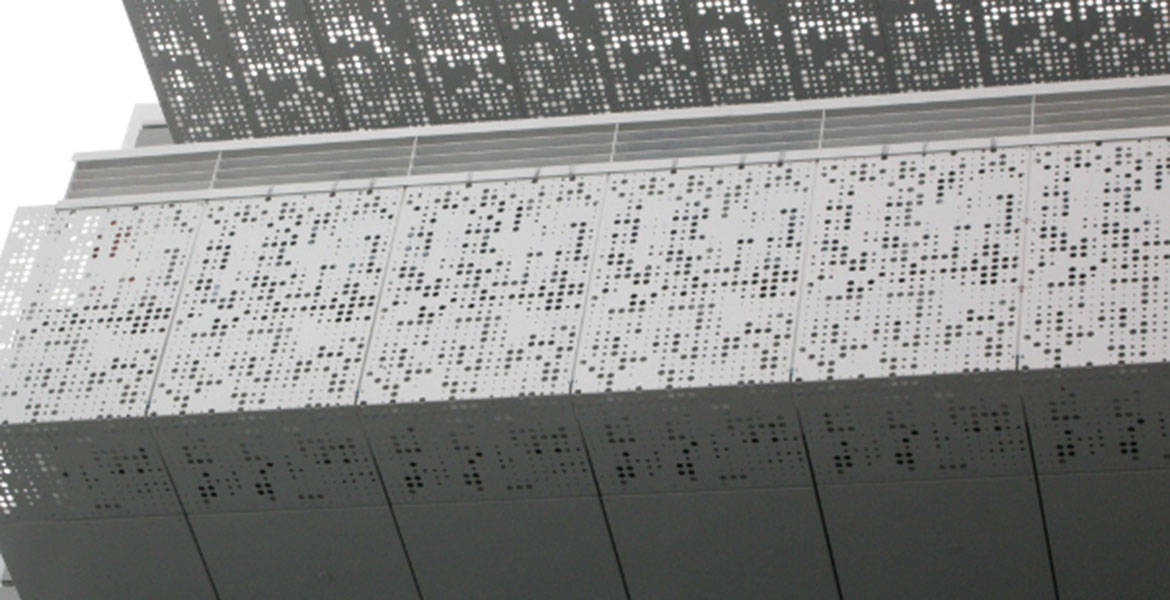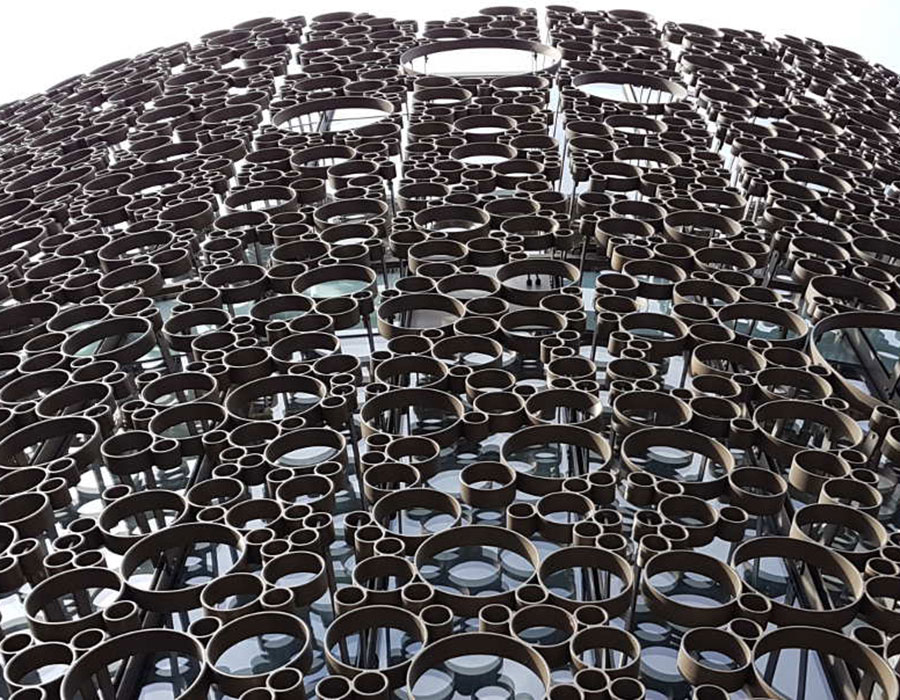 Described as the new heart of central Christchurch, the recently opened "The Crossing" retail and hospitality precinct boasts world class retailers and facilities.
Read more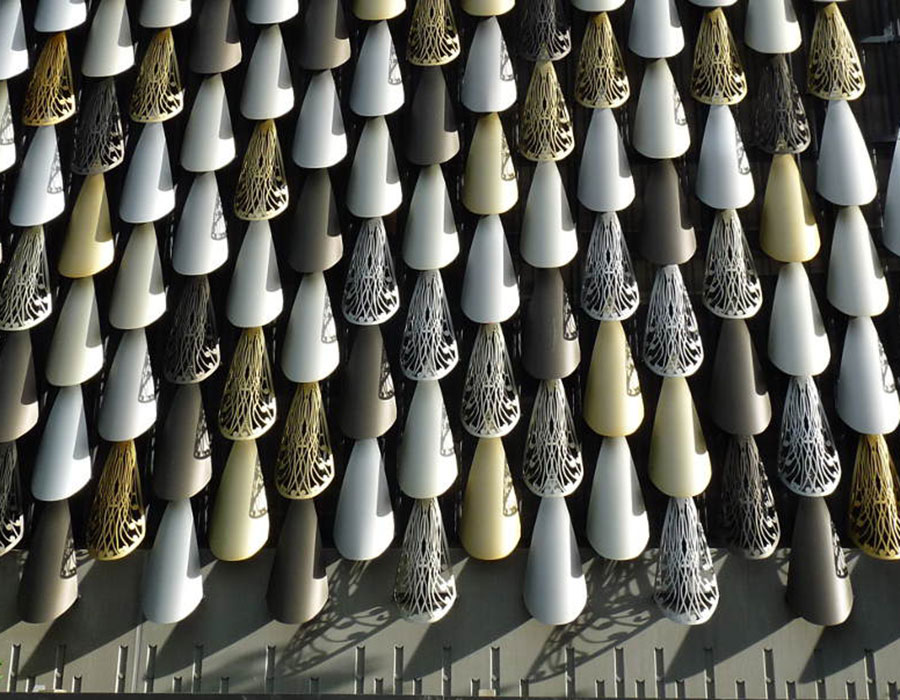 The Kakahu façade and concrete detailing adds colour and texture to the otherwise plain parking build of the Christchurch Justice and Emergency Services Precinct.
Read more