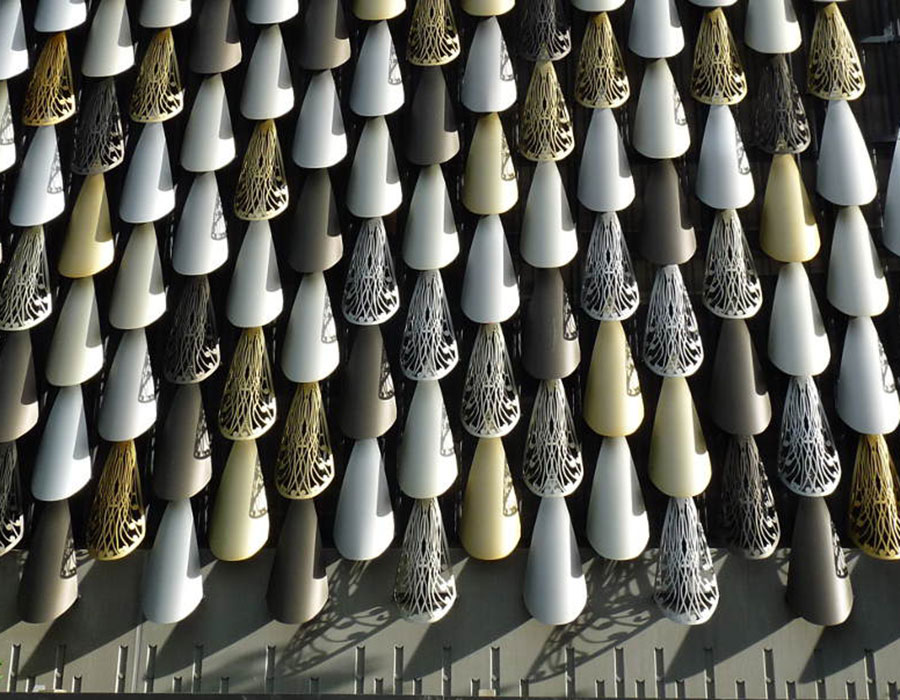 The Kakahu façade and concrete detailing adds colour and texture to the otherwise plain parking build of the Christchurch Justice and Emergency Services Precinct.
Ngai Tahu Kakahu Façade
Some of the laser cut and formed feathers are in a filigree style to enhance the impression of feathers.
The substantial mounting system is barely visible against the perforated building siding.
A full size segment of the wall was prototyped and installed on site for 3 months.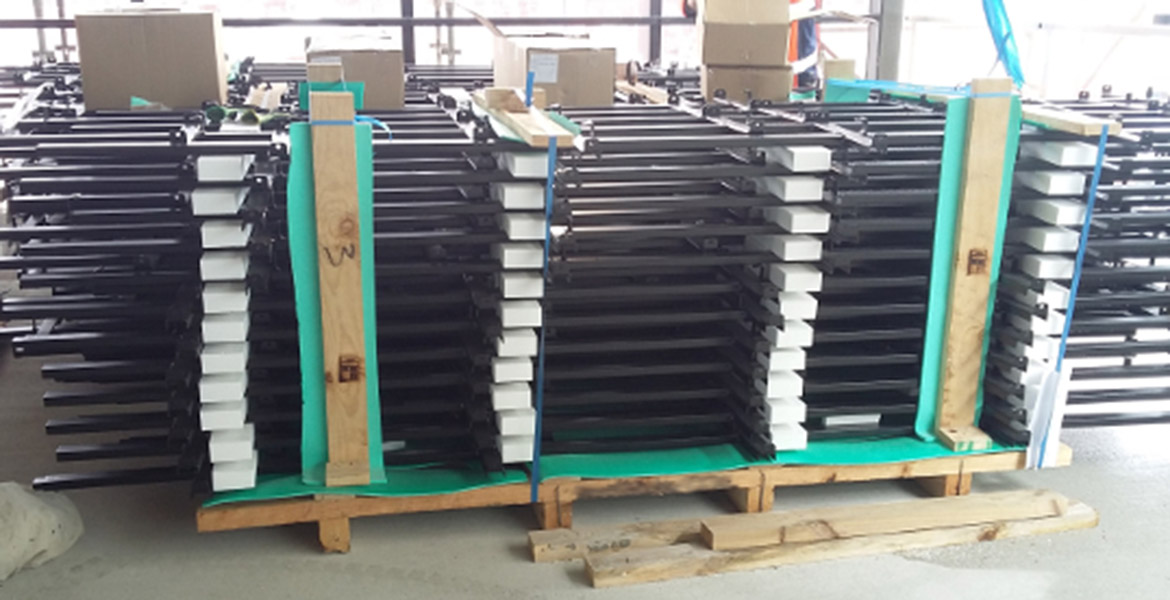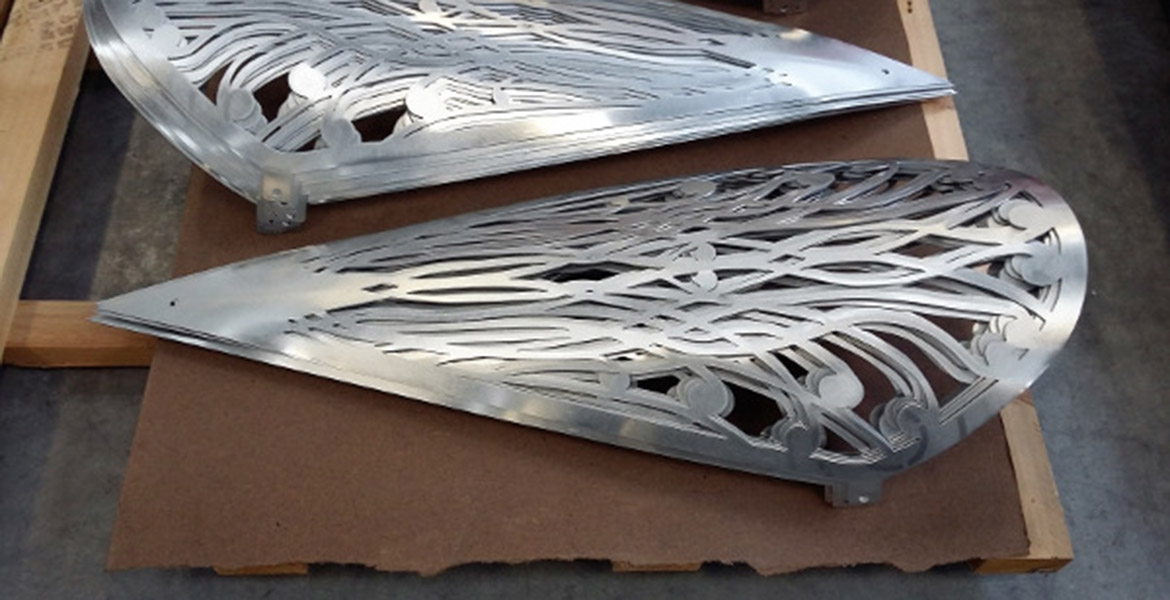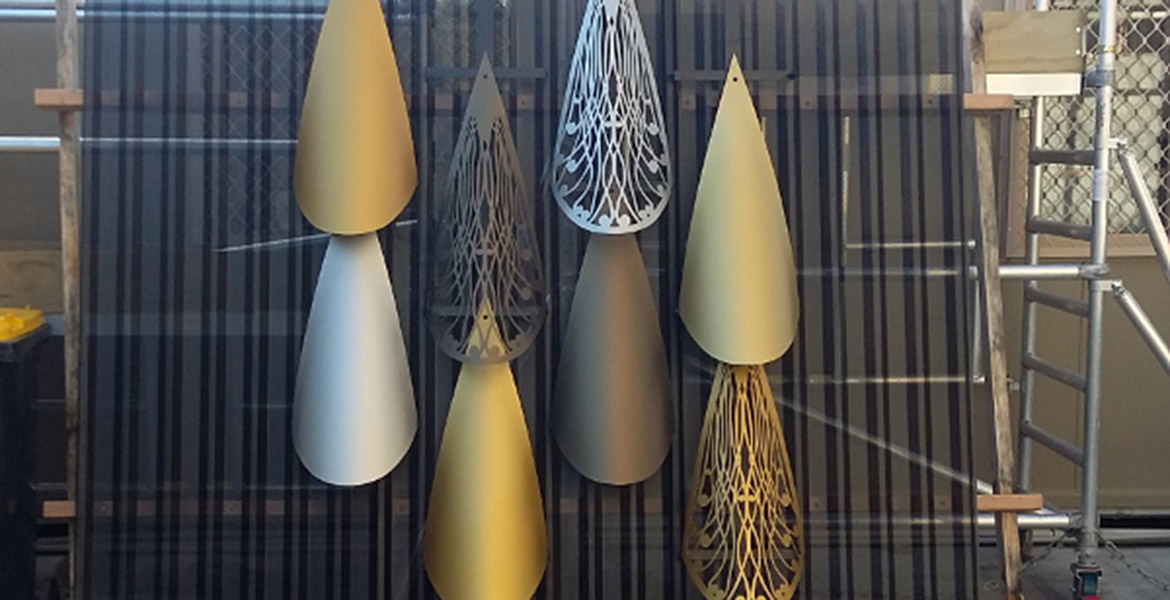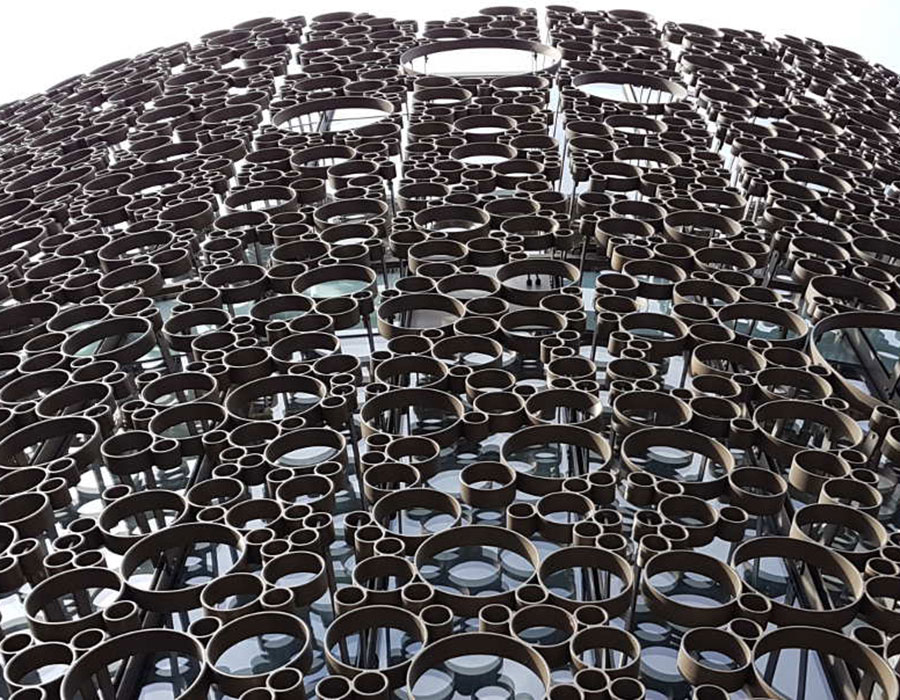 Described as the new heart of central Christchurch, the recently opened "The Crossing" retail and hospitality precinct boasts world class retailers and facilities.
Read more